One of the main reasons used-car sales slowed in March was because the IRS was slow to get household tax refunds, a Cox Automotive economist said Thursday.
Jonathan Smoke, chief economist at Cox Automotive, said tax refunds typically make March the biggest month of the year for used car sales. By the end of March, the IRS had sent 45% of refunds, up from 71% at the end of the 12th week of 2019.
But with refunds about four weeks late, Smoke said they will arrive and make April the best month for used car sales. It won't hurt that refunds are about 12% higher than in 2019.
"The spring rebound is underway," he said on the call for the Manheim Used Vehicle Value Index in the first quarter of 2022.
That should be good for credit unions. They generated 25.9% of used car financing in the fourth quarter, compared to 13.7% of new car loans and leases, according to Experian.
Smoke said he didn't bother to compare the first quarter of this year with the first quarter of 2021 when households received pandemic relief checks from the federal government since 2020, including a final check. of $1400 per person in March 2021.
Last year, Smoke said tax refunds were like "a light dessert after a five-course meal. This year, it's the only game in town.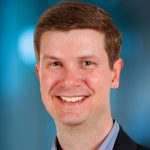 Sales at a seasonally adjusted annual rate have been declining month over month since January.
Cox Automotive started the year expecting new car sales to be 16 million this year, up 6% from 2021. On March 28, it revised it down to 15 .3 million vehicles, an increase of 2%.
Its forecast held for used car sales, down 3% to 39.3 million this year. One of the reasons for the confidence is that demand is shifting to used cars from the limited-supply new-vehicle market.
New car sales in March reached a seasonally adjusted annual rate of 13.3 million vehicles. That was slightly better than the 13.1 million forecast by Cox Automotive on March 28, but 24% below March 2021's 17.6 million and down 5% from the pace of 15.0 million. february.
Using comparable store data from Dealertrack, Cox Automotive estimated used retail sales rose 37% in March compared to February. That sounds like a lot, but usually the payoff is much bigger. From March 2021 to March 2022, sales fell by 15%.
The shortage of chips is still holding back the supply of new cars. New inventory is down 71% from 2019 and 57% from 2020. The supply of used cars also fell in March.
While COVID-19 may be fading as a factor in the United States, it is still disrupting the supply chain as outbreaks hurt production in China and other regions where vaccines are not widely available. , Smoke said.
Its Manheim Used Vehicle Value Index for wholesale used car prices fell 3.3% from February and rose 24.8% from a year earlier after adjusting for composition, mileage and seasonal factors. The unadjusted index for March rose 0.6% from February, which it said indicates a strengthening wholesale market.
"Once we get through the spring, we expect demand to ease somewhat and we should get closer to normal price depreciation patterns for the rest of the year," Smoke said. "Having said that, we believe our call to not expect a price crash in 2022 – just a depreciation – is still very likely given the ongoing challenges with supply conditions."
Cox Automotive analysts looked at the prices and sales models of sedans compared to large, gas-guzzling vehicles, but found no conclusive evidence that buyers were changing their habits to buy smaller vehicles due to the rise. gasoline prices.
In the happy conversation category, Smoke said he doesn't expect consumer demand for automobiles to collapse this year "because that would require a recession." Smoke doesn't think a recession is likely this year, but he said some economists are talking about the possibility of a recession in 2023.
"Slow growth? Yes. A recession? No," he said.
And even if there is a recession, he said there is an upside: "The used car market works quite well in a recession. It is the new vehicle market that is suffering.